Trends in forex trading are a very simple forex strategy that helps the traders to estimate the price movements of a currency pair. It helps in estimating appropriate entry and exit points for a currency pair. Trend trading is being used by the forex traders at all levels for successful trades.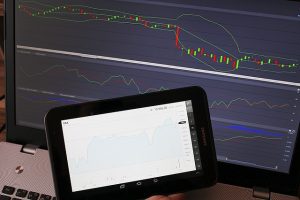 When you collect all the data points from the past and plot them into the chart, you start seeing a direction in which the currency prices are heading towards. This is called the trend in forex which lets you estimate the prices of currency in the future based on the analysis of past currency movements.
Types of the trend:
There are basically three types of trends that are seen in the forex market, i.e. uptrend, downtrend, and sideways/horizontal trend.
Uptrend: It is a series of the escalating highs and lows. In an uptrend, each successive low must not fall below the last lowest point. Otherwise, it is considered a reversal;
Downtrend: it is a series of the descending highs and lows;
Sideways/Horizontal trend: It occurs when there is very less movement up and down in the peaks and troughs. Some experts believe that is rather not a trend since it does not show any direction or movement.
Apart from the type of trend based on direction, it can be a long-term trend, or an intermediate trend, or a short-term trend.  The long-term and intermediate trend is a collection of various short-term trends.
Trendlines:
Trendlines are the lines which are used to define the trend in a currency pair. It is basically a charting technique. It is trendline only that helps us to identify the trend accurately, especially in the case of reversals, trendlines are helpful for easy identification. Trendlines help the traders to successfully estimates the points at which the currency pair shall move upwards or downwards.
There are many benefits of trend trading in forex. But, you need to learn how to identify and understand trends to take profitable decisions instead of losing money by investing against the trends. Trend trading helps you escape out a bad trading strategy only if you study the trends accurately. Moreover, studying trends in different currency pair help you identify currencies with better pips available. Trade in currency pair that has strongest trends to earn more profit. That's the reason trend trading is so popular.